Bear Spray Demonstration and Safety Tips
Do you carry bear spray out hiking in bear country? Our Yellowstone Forever Institute Senior Naturalist, Brad Bulin, recently talked with us about why bear spray is the most effective bear deterrent as well as when and how to use it.
Help Protect Yellowstone's Bears
You can directly help protect Yellowstone's bears by sponsoring a bear box. These boxes store human food securely so bears can't access it.
With the help of generous supporters, Yellowstone Forever has already funded the installation of more than 330 bear boxes in the park. Yet more than 1,000 bear boxes are still needed to meet the park's goal to provide a box in every campground site.
Sponsor a Bear Box
Related Videos
How to Identify Bear Tracks
Can you tell difference between grizzly bear and black bear tracks? Senior Naturalist Brad Bulin gives us some tips on how to tell them apart when out on the trail.
Baby Bear Cubs Climbing
Watching baby bear cubs climbing and playing high up in trees – what could be better?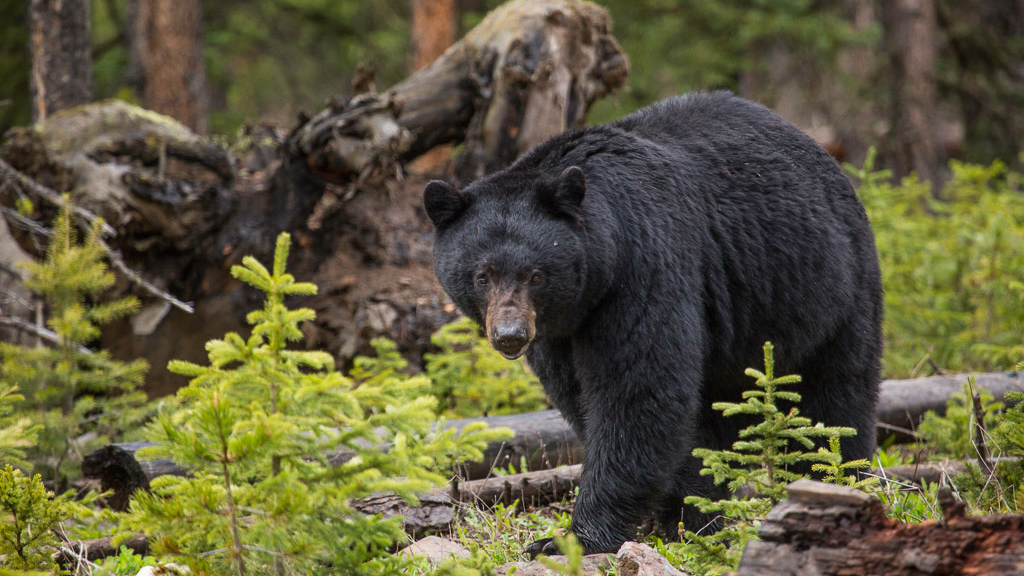 Wildlife Research and Conservation
Yellowstone's wildlife residents are part of what make the park so magical. Find out how Yellowstone Forever is supporting the park's wildlife research and conservation program.