Yellowstone's Northern Range is the only area of the park accessible by automobile year-round. Spectacular in every season, this region also happens to be one of the best places in the world to view wolves and other free-roaming wildlife.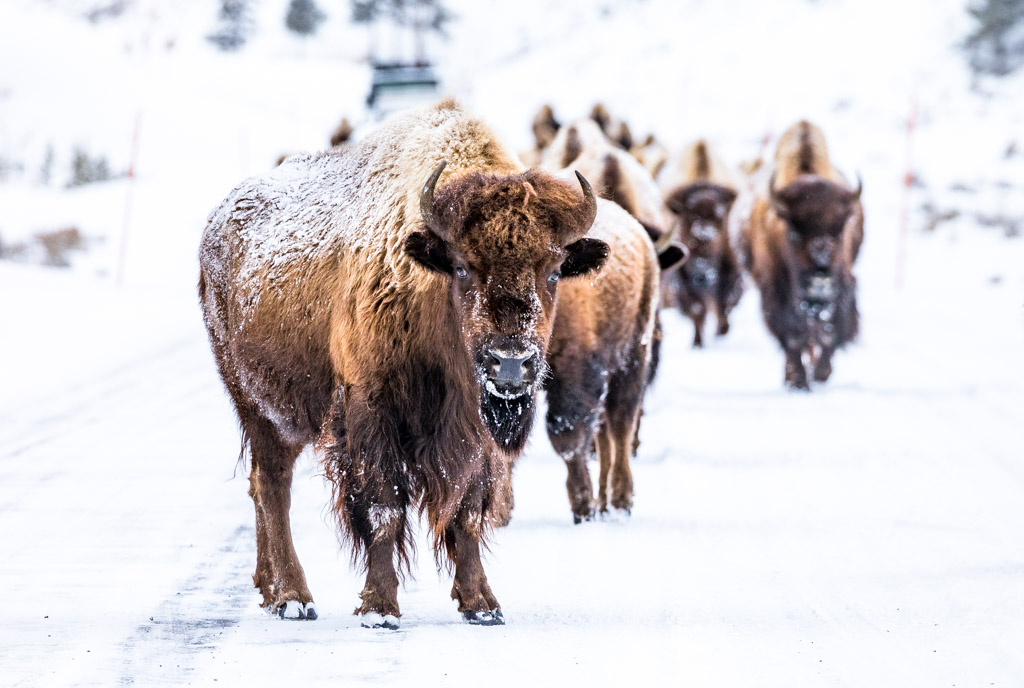 It covers 600 square miles along the Lamar and Yellowstone river basins. A breathtaking 57-mile route traverses the range, bracketed by the Montana communities of Gardiner at the park's North Entrance and Cooke City outside the Northeast Entrance.
The large concentration of wildlife, combined with open, rolling hills, makes the Lamar Valley an ideal location to see your favorite creatures. In winter, animals are even easier to spot against a snowy white canvas. Observe them from the frequent pull-outs along the road, and don't forget your binoculars! To help you explore and experience the Northern Range in all its splendor, Yellowstone Forever offers multi-day programs and private tours based out of the iconic Lamar Valley or Gardiner, MT at the park's north entrance.
Other winter trip ideas to this area include: 
Where to Stay During Winter
Visitors can make reservations at the classic Mammoth Hot Springs Hotel or one of the many lodging choices in Gardiner, Cooke City, or Silver Gate and check out their various downtown shops and dining options. Yellowstone Forever's Gardiner headquarters and Park Store are also located in Gardiner next to the historic Roosevelt Arch.
Driving
The roads through the Northern Range are plowed throughout the winter but temporary closures are possible in extreme conditions. Check the park's road status webpage before you go.
Photos: Top to bottom – Calcite Springs Overlook, YF / Matt Ludin; Bison in Lamar Valley, YF / Matt Ludin; The town of Gardiner, MT, YF / Matt Ludin